Delta Hydrofoil
The goal of Delta Hydrofoil has always been to construct high performance, top quality foils. With our years of materials research and design experience, coupled with a tight group of talented riders and a lot of prototyping (no blooper reels, sadly—we were too busy falling), we've created some of the most advanced kite and surf hydrofoils on the market. We pioneered many new design approaches, including low drag thin wings for surf foils, our patent pending reflex foil technology, and high aspect wings for surf and wing foils.
We began designing and building foils in 2013. This was early in the development of foiling, when high performance hydrofoils were difficult to obtain, and were built primarily in France and Europe. Wait times, often up to half a year, meant a lot of missed sailing time. There were no US foil companies then, and kite foiling was the only foiling. In 2017, we applied our expertise in building racing foils to the rapidly growing sport of hydrofoil surfing. In 2020, wing foiling arrived and we applied our knowledge in race and surf foils to this new discipline.
Testing and innovation is what we love best. Stay tuned as we roll into 2023!
M-Frame

Delta hydrofoil M-Frame components are entirely interchangeable. Any Delta wing can be mounted to the two fuselage lengths available. The aluminum struts are available in 24", 28", 32" and 36" lengths. A 32" (81 cm) carbon strut is available as a drop-in replacement for any aluminum Delta strut. The top plate is fabricated of carbon and is also compatible with any Delta strut.

R-Frame

In the world of hydrofoils, Rigidity equals stability. The Delta R Frame is born out of the need to maximize the rigidity of the structure while maintaining the versatility that Delta is known for. Seamless transitions at all of the load points allow for a solid structure, while the additional fuselage connection allows for various lengths and a compact design. The R frame is a true extension of the rider.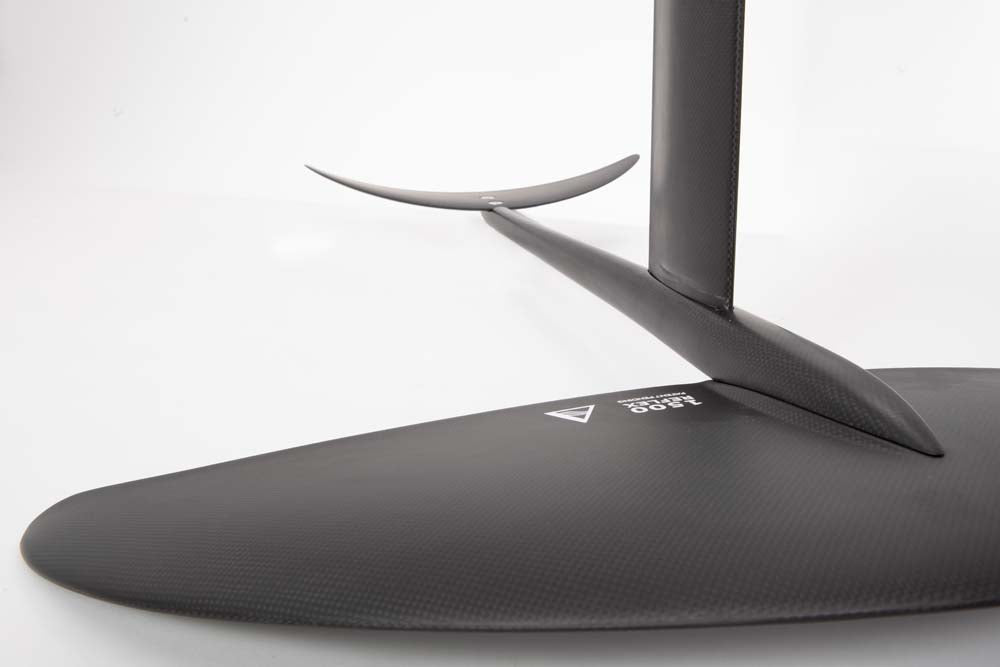 Delta Hydrofoil Construction
We use prepreg carbon fiber construction with a high density foam core for our wings, stabilizer, fuselage, 32" carbon mast, and top plate. We make the aluminum masts here in the USA, using a much thinner wall than that used by other brands, which means ours are lighter. For instance, our 32" aluminum mast weighs only 2.85 lbs, while the typical aluminum mast is 3.84 lbs.